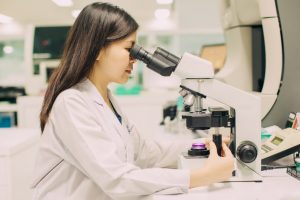 It cannot be denied that running a laboratory or a research facility is not easy. This is because a small mistake might lead the whole institution to facing lawsuits down the line. This is the reason why running a laboratory requires accuracy and precision.
Of course, it is also a necessity that your lab equipment should be upgraded and that your employees in the facility are well-trained and fully licensed.
If you are a lab manager or the owner of this facility, you may want to check the ways to efficiently run a lab.
Be good at supporting your people, not at pointing fingers​
If a problem arises, make sure that you have to investigate first with regard to the root of the issue. Do not make them look bad if they have done something wrong; rather, you have to give them advice on how to properly do a particular task next time and, of course, to motivate them to give their best at all times.
Walk the talk​
As a boss, you have to show your staff in your laboratory that you are a "leader." For example, show them that you are systematic and organized at filing important documents. You should not also break your own rules. Do not disappear for long lunches and do not be late to arrive at the office. While the pressure is great as being the boss, it will be beneficial down the road if your employees will observe that you are serious at running the lab efficiently.
Upgrade your tools and equipment​
To boost your lab's efficiency rating, it is prudent if you take advantage of new technologies. For example, it is wise if you are going to invest in a lab information system and other important equipment in order to make your work easier and more precise, advised an expert from LABWORKS.
There you have it, three important things to look at when you are running a lab or a research facility. With accuracy and great working relationship with your staff, leading your team will be a piece of cake.