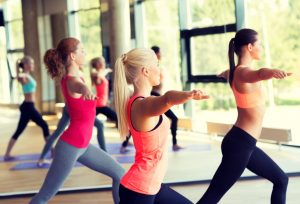 Reliable software is a non-negotiable requirement for all yoga studios these days. But having a program is one thing, using the right one is another. According to The Studio Director, apart from checking the list of features of each yoga studio software, you must also pay attention to its delivery model. Modern technology has made way for more software delivery models.
The public cloud has proven to be the suitable solution for yoga studio managers. Here are some of its great benefits:
You Don't Need to Install Anything
Instead of licensing the software itself per device, you just have to subscribe to the services you need. This means you need not install the program on your computer, but rather access it through a compatible browser.
This spells sheer flexibility. Because your licensed software wouldn't just be available on one device, you can log in to your account using any computer, tablet, or smartphone — wherever you are. As long as you have a reliable Internet connection, the cloud-based software allows managing your yoga studio in the comforts of your home or while on your vacation. Physical presence is no longer necessary just to stay on top of your business.
You Don't Need to Download Updates
Any update happens automatically with zero effort required from you. This is why you should expect your software to be in its latest version every time you use it.
As you don't need to personally prompt the updates, or purchase the latest version of your software, you keep bugs to a minimum. Even if you don't log in for a days or weeks, your updated software would be up when you need it.
You Don't Need to Back Up Your Data
Cloud-based software vendors perform nightly backups. If anything happens, all of your data is safe and can be readily accessible. As any yoga studio needs to keep a record of everything, backing up your data is a breeze with cloud services.
All 21st century–businesses are adopting cloud solutions; you should too. Consider of its unique benefits, managing a yoga studio has never been a lot easier.