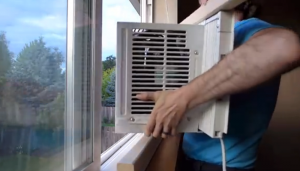 In Australia, where the heat can sometimes be intense, owning an air conditioning is definitely a no-brainer. First off, with an AC unit, you can always control the temperature inside the house regardless of the temperature outside. Add to this to the fact that you will be keeping the interiors of the house free of unwanted smells and smog coming from the outside.
But before calling a specialist for an air conditioning installation, there are of course a few factors to consider.
First off, decide on the size of the unit you will be purchasing. Now, this will depend on the amount of space that the unit will be covering. Is it an entire house, a loft or a small apartment? The material of the walls should also be considered. Thicker walls may mean stronger air conditioning. Also, the area where the house is located should also factor in. Is the area typically colder or more humid? Do you need a cooler more than a heater?
After listing down these information you may proceed to shop for an AC unit. Some of the more popular units are Ducted Systems, which use ductwork to distribute air throughout the house; Room Air Conditioners, are typically suited for one-room affairs; and a Multi-System where air conditioning is installed in various rooms. But these are just examples of units and there are more to choose from. Better to consult a specialist before finally deciding on a unit. This way, you will get your money's worth as the unit will be suited to your needs.
What follows of course is installation. This should definitely be done by experts, especially when the unit you have decided to purchase entails a complicated set-up, such as the Ducted Systems or the Multi System. Even something as simple as Room Air Conditioners should be handled by hired hands.
After all, to fully enjoy the comforts of air conditioning, it should not only be perfectly and snugly installed, but the entire house or apartment should also be all set with windows and doors tightly shut. This way, the temperature will truly be controlled by the masters of the house.