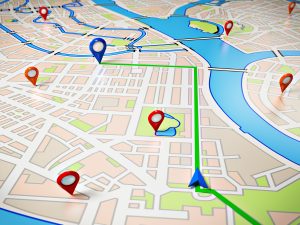 Global Positioning System, or GPS, found its initial use in military and intelligence operations. The US Air Force was in charge of developing, maintaining, and operating it. Since then, scientists made a lot of progress, which includes the EGI or Embedded GPS Inertial navigation system commonly used in aviation.
With its rapid improvement, civilians are now enjoying its many uses and benefits. Gone are the days where people get lost or taking so much time in locating a place they need to go. With the use of the GPS on your mobile phones, it is so easy to find your favorite restaurant nearby.
You will also find a better route going to your destination with just a few clicks on your phone. Here are a few of the creative uses of GPS that you might not know yet.
No More Shark Attacks
Authorities tagged some 50 sharks with GPS devices so that you can track their movement real-time. Scientists can accurately locate their positions because of the selection of sensors tagged to it. The people will get a warning once a shark gets close to the shore.
You can track them on your own by going to OCEARCH website.
Follow the Baby
Since 2005, a firm in New York provided GPS tracking devices to churches and other religious organizations for free. Using the device, an email or text message will be sent so that the Police can easily track the thieves of baby Jesus figurines if it is taken out from the manger.
Tracker in a Bottle
In 2013, burglars targeted pharmacies to get hold of an addictive painkiller known as oxycodone. New York Police decided to stock stores with decoy bottles of oxycodone with GPS tracking devices to track down the criminals easily.
GPS can do many wonders in our everyday life. From our homes to the streets, to the grocery stores, to your office, to the malls, and to anywhere you can imagine. All you need to do is to be creative to get the most out of it.