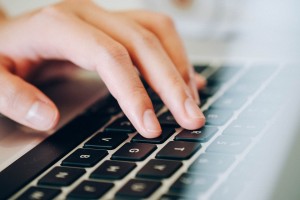 Mobile and Internet technology has made banking easier and more convenient to millions of account holders worldwide. It is overwhelming sometimes when we realize that we can access almost anything with just a few taps on a touch screen. Account holders can now access a variety of banking services online, such as money transfer, online purchasing or paying bills.
The downside to this is that identity theft and other fraudulent activities are a lot easier to do, minus the guns and masks. In the online community, masks come in the form of spoofing websites and messages, while guns come in the form of viruses and malware.
So, how do banks make sure their online banking system is 100% safe and secure?
How Banks' Online System Protect Account Holders
For a safe banking environment, banks use up-to-date anti-virus protection to detect viruses and prevent them from spreading and firewalls to block unauthorized access to suspicious individuals and networks. They also place cookies on the users' browser to authenticate their computers upon initial login. If users log in using a different device, they will be required to enter additional security information.
They also use Secure Socket Layer (SSL) encryption to ensure the safety of the connection with their browser . To make sure that there is an SSL encryption, there should be an "https://" at the beginning of the page's web address or a lock symbol at the lower right-hand side of the page.
Banks also have emergency fraud hotlines when the need arises. The contact details usually appear on the bank's website.
Account Holder's Responsibilities in Cyber Security
Although banks have sophisticated security systems, they also expect their holders to practice safe access at all times. This includes safeguarding personal account credentials and constantly updating computer protection software.
Although email services are a lot safer now, malicious viruses and malware can still slip into the system. To avoid this, account holders should not open and respond to suspicious messages. When using email to login to other sites, they never open 'spoofing' websites that ask permission to access their information.
Another way perpetrators can steal account credentials is via "social engineering," where they can extort information through phone calls, mail and fax. As much as possible, account holders should not trust their credentials to anyone, even to friends, relatives and co-workers.
Account holders should also keep computer anti-virus and anti-malware protection software up to date. They should use different passwords for multiple online accounts and ensure each password is strong.
Other measures include logging out from all online accounts after use and avoiding unsafe downloads from unknown sources. Credit union members, says Kalsee Credit Union, should also practice the same security measures when accessing their member accounts online.
Many people do not realize this, but the virtual community can be just as harmful and malicious as the real world. By knowing the basics, account users can ensure a safe banking experience. If users do not take the time to practice basic security measures, they are simply allowing themselves to become the next prey for anonymous thieves lurking on the Internet.