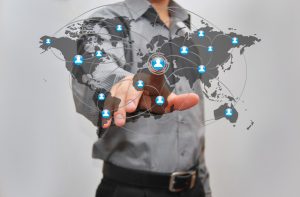 Recruiting website Glassdoor has recently released their annual list of the best jobs in the US. And if your interest lies in Information Technology, you're in luck.
Glassdoor reviewed the occupations and ranked their job satisfaction, earnings potential, and number of openings. Tech jobs make up 14% of the Top 50 list, more than any other specialty. The top 10 is also comprised heavily of tech, with seven of the jobs in the tech field. In addition, four out of the top five jobs in the country are in the field of IT.
It's not so surprising, as experts like CertBlaster say IT is one of the most sought after skills this year. Most also align with CompTIA A+ and Security certifications and practice tests, so keep reading.
Data Scientist
With a median base salary of $110,000 and 4.4 out of 5 job satisfaction rating, the data scientist position tops the list for the second year in a row.
A data scientist is the modern equivalent of a data analyst, but possesses business knowledge. This position is increasingly in demand across the country's corporations, thanks to the huge amount of data companies are collecting through the Internet.
DevOps Engineer
DevOps engineering, an in-demand skill, combines IT with software development, meaning DevOps engineers help develop programs that streamline or automate operations. They often start as a developer or a system administrator, and cross as they understand how their role influences the other side.
Data Engineer
The main job of a data engineer is to take small and large data, and create new ways to analyze and utilize that data. They are at the core of many data strategy teams who design and build programs that create large datasets.
Other jobs on the list are:
#4: Tax Manager
#5: Analytics Manager
#6: Database Administrator
#7: HR Manager
#8: Strategy Manager
#9: UX Designer
#10: Solutions Architect
If you find yourself in the same place you started 2016, maybe it's time to switch careers and settle into one of these jobs.