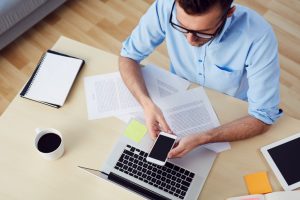 Home based jobs are getting popular these days. A lot of opportunities to work from home are emerging. According to a Forbes survey, there are many benefits to working from home.
Top 10 Benefits Of Working From Home:
Work/home balance (60%)
Save gas (55%)
Avoid traffic (47%)
More productive (45%)
Fewer distractions (44%)
Eliminate long commute (44%)
Quieter atmosphere (43%)
Less stressful environment (38%)
More time with family (29%)
Environmentally friendly (23%)
Home Based Jobs And What You Can Do
According to Entrepreneur.com, Upwork is the number one freelance site for every type of freelancer. It has short- and long-term projects, hourly or per-project work and expert-level and entry-level engagements. Aside from Upwork, you can search for many other sites to choose from. So, if you are interested in working from home and don't know where to start or want to start anew, here is a list of some home based jobs you can choose from based on your skill:
Freelance Writing
A lot of companies hire freelance writers. You can choose the topic or keywords to write about. Sometimes, they give you the topic to write for.
Online English Tutors
Teaching English Online is a booming industry because a lot of Asian countries are in need of a convenient way of learning and practising English.
Transcriptions
You just have to listen and transcribe materials from your client. The pay depends on how long or short the sound file is.
Paid Surveys
Companies like MyView are now paying for people to take surveys. It's your chance to test products and services while having fun and meeting new people online.
Design and Illustration
If you are an artist, there are a lot of designing and illustrating jobs waiting for you to do. Create art based on your client's preference and requests.
Home based jobs can be your full-time or part-time work. Just pick your preferred freelance job, and off you go. Make money on your free time, at your pace, and have fun.