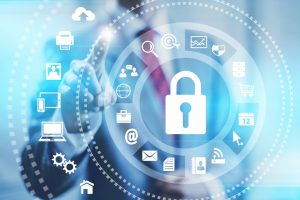 As the world goes through increased interconnections, cyber threats will increase, and they can go beyond phishing and malware. Hackers can blackmail anybody, or penetrate impenetrable locations to steal confidential data. Businesses are also vulnerable to identity theft.
As they say, though, there is always a silver lining in everything, and if you are an IT enthusiast, these threats mean an opportunity to earn good money by working as a security analyst.
How To Become A Security Analyst
According to Bureau of Labor Statistics, information security analysts can earn around $92,600 annually or $44.52 per hour. The average salary in the country is about $44,000. The demand for such skills will increase by 18%, much faster than other professions. In other words, your future is bright in this industry.
But how do you become a security analyst? Although being an IT graduate gives you an edge, the certification matters. One of these is the Security+, which is more vendor neutral, which means it simply shows your knowledge and expertise in keeping threats at bay.
The 90-question exam, which you need to complete within 90 minutes, has a passing grade of 750 and does not cost cheap. To make sure you get this right the first time, take Security+ practice tests to serve as your review.
You also need to improve your skills in network protocols, cloud computing, and several programming languages.
Career Path
Although being a security analyst can already give you decent money, if you are looking for more challenges and bigger income, you can be a security administrator, who is responsible for making security changes and assigning authorizations.
You may also be a consultant, engineer, director, or manager.
As more companies realize their vulnerability to cyber threats, the more the demand for your skills and expertise increase. Be prepared to be part of the elite group. Hone your skills today.