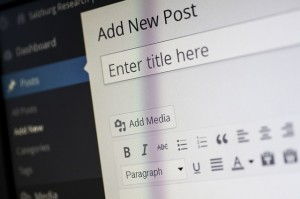 Blogging is an effective online marketing tool for lawyers and other professionals. Blogs help introduce your law firm and field of expertise in an informal and personal way. It also directs traffic to your website and is a quality backlink that improves your online ranking.
Online marketing gurus like, LawyerMarketingExpert.com, offers some useful guides on starting and promoting your blog.
Starting Your Blog
Establishing a niche is important to succeed in blogging. Make it clear that you are a law firm providing services for your specialty. Establish that you provide services for personal injuries, asset protection, or family law to avoid confusing your target audience. Show them your experience and credentials; this creates authority from the start. Authority attracts clients and piques their interest to read your posts.
Your blog's domain name also helps your target audience find you. Use domains that are about your practice, such as NameInjuryLawExpert.com. Choose a theme that is SEO-friendly, easy to customize, and easy to browse.
Targeted Content
The content will either lead to the success or failure of your website. Choose topics that your audience will like to read. Focus on your expertise, whether it is in criminal law or divorce law, focused content helps clients find you. Include keywords or places in your posts to narrow the search about your law firm.
The content does not have to be purely text, use infographics or videos to upload fresh content on your blog. Different types of content also improve your site's ranking. Avoid providing official legal advice on your blog when writing a blog post.
Promoting Your Blog
Social media is an effective tool to promote your blog. Facebook, Twitter, LinkedIn, and others help you create brand loyalty and improve your online presence. Interacting and sharing links with your audience helps you connect and develop rapport. Guest posting on industry blogs and websites will also gain you a new audience, get quality links, and establish authority in your niche.
Starting a blog is a useful way to attract clients, keep them loyal, and create an online presence for your law firm. Focused content and promoting your website in social media improves your blog's ranking and credibility.