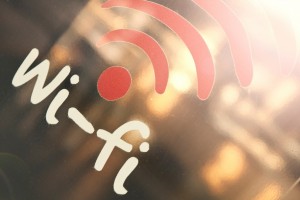 When running a hotel, it becomes mandatory to provide excellent internet connection services. For the hospitality industry, offering reliable Wi-Fi is one effective way to get more guests and turn them into long-term clients. It is important that the connectivity is easy, safe, and fast.
For many hotel guests, it's necessary for them to always have a strong connection with their family, friends, business partners or co-workers. They need to have access to the internet from all parts of the hotel. So if you are able to provide an improved version of Wi-Fi connection, your hotel is bound to attract more guests. According to E-Communications and Networking, this could help you in generating more revenue for your business.
Simple Yet Effective Hacks
With smart planning and with the help of experts, you can provide improved Wi-Fi facility to your clients. Here are some easy strategies:
Channel plans: Most Wi-Fi connections work with channel plans. However, this leads to Adjacent Channel Interference (ACI) and prevent guests from enjoying uninterrupted internet connection. Choose to install access points in your hotel instead of multiple channels, to help your guests enjoy a greater bandwidth and uninterrupted internet.
Prevent low data devices from accessing the Wi-Fi: In order to enjoy faster Internet, it is essential that you do not allow devices with lower data rates, like 1, 2, 2.5 and 11 Mbps from accessing the hotel's Wi-Fi. This will prevent the Wi-Fi network from becoming unnecessarily slow.
Using Wireless Distribution System: The Wireless Distribution System (WDS) will allow the Wi-Fi routers to connect amongst themselves so as to increase the area covered by wireless Internet. With the help of WDS you can ensure Internet coverage throughout your hotel building and its property.
Improved Wi-Fi connectivity is an added advantage that you can provide your hotel. It will not only increase the satisfaction level of your customers, but provide you with a loyal clientele as well.