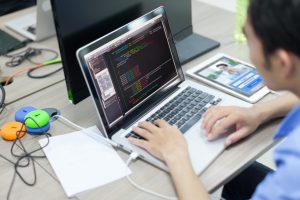 The fixed-base operator market, a niche aviation services market, can prove to be a business challenge, especially for small business owners starting out. Many established FBO's already have the customer base, resources, and experience to achieve success after success.
You can follow in their wake, however, and achieve success on your own through hard work and strategic management. With all the things you need to do to achieve success, you can make use of an FBO management system software like MyFlightFBO, a product offered by My Flight Solutions.
Attract More Traffic
As a manager of an FBO, you can lead your FBO to success by increasing profitability. One way you can do so is to increase overall traffic. It is a challenging but rewarding feat to do. You can perform research and evaluate your business model for improvements that can take the customers of your competition.
Understand Clientele
Although you can do research yourself on FBO's of surrounding airports, you can also interact with your own customers. As they stand on the receiving end of your services, they can give you better insight on where your business model may be lacking.
You can better run your facility and improve it by knowing what your customers want and expect.
Know Who to Target
Now, you can also grow your customer base by analyzing your market share. You can obtain an analysis of your market share every month if you pay a flowage fee to the airport you serve. Using the analysis, you can find which customers you are yet to win over.
You can gauge which customers frequent the airport, and you can subsequently market to them.
Hunger for Growth
You can improve your character as well since your qualities can contribute to FBO success. You can learn to be aware of your FBO operations and to expect the worst. Such a quality can drive you to search continuously for enhancements you can make to your FBO.
It can be a great deterrent to complacency, a quality that can instead make you slip up on FBO management.
Simple tools can immensely help your work. Use them to your advantage.