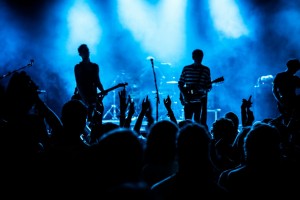 Lighting is one of the most overlooked elements of event planning. Ironically, it is also one of the most important factors that need special attention, because it can make or break the event experience for guests.
If the lights are too dim, your guests may miss important elements of the event. If the lights are too bright, the event may seem too plain, stark, and cold. In addition, great lighting using different kinds of equipment can transform any empty space to an elegant and visually appealing function hall.
Apart from these, how, exactly, is event lighting so important?
Creates the Appropriate Atmosphere
The lighting has a huge influence on the event atmosphere. The right one, for instance, can relax guests during a delicious dinner and boost their spirits for some good rounds of dancing.
The experts at Phonophobia ltd suggest changing the lighting colours throughout the course of the event. For instance, if the cocktail hour starts around sunset, place golden tones around the venue, reminiscent of the sunset. During dinner, try soft-coloured lighting, and as the party progresses, change it up to something more exciting like strong orange tones.
Adds Uniqueness to the Event
Lighting can add uniqueness to the event. You want your event, whether it is a wedding corporate party, or product launch, to be special, and good lighting will help you achieve this.
There are specialised lighting, such as the gobo, that you can use to project your logo onto the wall, or a monogram of name initials onto the dance floor. Even the blandest, simplest space can be transformed into a gorgeous venue with these special lights.
Keeps the Audience Focused and Engaged
Decoration is important to humans; we are visual creatures, after all, and we like things that look good. When it comes to events, lighting can really emphasise the important details you want to stand out, and drown out the 'visual noise'.
The lighting, for instance, can illuminate the speaker, performers, and centrepieces.
You have invested a significant amount of time and money for your event. Do not let it go to waste. Use the power of lighting to create a visual impact for your guests.