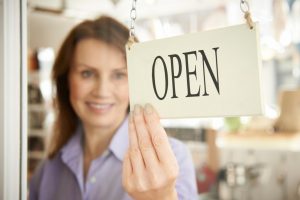 When it comes to increasing foot traffic for your business, it is all about presentation. In restaurants and coffee shops, an attractive display is sometimes enough to convince a hungry customer to walk in the door.
The question is, how do you achieve this? Some businesses might go overboard with their advertising strategies that they scare off potential customers. Here are some smart ideas to come up with a persuasive plan to increase foot traffic to your business:
Quirky Menu
Coming up with creative names for the items in your menu can easily spark a customer's curiosity. For example, renaming chicken wings to Lord of the Wings can help boost that item's popularity. Make sure the quality of products will hold up to their interesting names or you will only get one-time customers.
For the announcement of your daily specials, eurotechdisplays.com.au and other designers suggest that the use of Blackboard A-frames is ideal for cafes, pubs, and lunch bars.
Host Events
Hire a band and attract passersby with live music. You can also come up with a weekly event that engages the customers, like a game night or poetry readings. Offering your wall space for local artists to display and sell their work is also helpful since they will invite their friends over to see it.
Is there an important sports game coming up? Host a live stream and charge people for a seat. Make sure you advertise these with creative flyers to get the word around.
Show, Don't Tell
If you have a big front window, place some of your best products in front of your store to show pedestrians what they are missing out. Coming up with a creative seasonal display on Valentine's Day, Christmas and Halloween can help attract more customers.
When it comes to attracting more customers to your business, it pays to have a creative and engaging design, but it will be the quality of your service that will make them frequent your place.