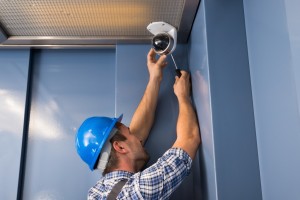 Yes, there are different types of surveillance cameras.
Depending on where you'll be using it, some may work far better than the others. But, for the same reason, people use surveillance cams to monitor their homes and properties in the easiest way possible. Often, this becomes an adequate measure to fend off potential burglars and criminals lurking in your vicinity. But, in case it doesn't, there are highly specialized cameras for that, too.
North Star Homes provides a list of cool security cameras for every type of environment.
Fixed Security Camera
This camera works only in a linear direction, and it doesn't have the capability to move. To maximize the use of this type, place it at the end of hallways or other areas with a straight path.
Pan and Tilt
As the name suggests, pan and tilt cameras can move in various angles and zoom in and out. Depending on the model, this type of camera can also spin and have the function of remote access. This is most effective when you're monitoring a particular area where there are a lot of open spaces.
Wireless Camera
If you take in all the features of a pan and tilt and make it into a cordless camera, then you'll have a wireless camera. For owners that want to skip out on all the clutter brought by wires and other attachments, this is an excellent fit.
Night Vision Camera
By utilizing infrared technology, a night vision camera can record even in the most poorly-lit areas in your house. One good use of this is to place it in the blind spots of your house to make sure you always have the ability to see the surroundings.
Motion Detection Camera
This camera only captures moving objects. Depending on the set parameters, motion detection cameras may take a photo or record a particular moving object. This lets you abstain from countless hours of recording nothing.
Covert and Dome Cameras
Hidden cameras or nanny cams have the ability to hide its presence and point of view. This gives the advantage of monitoring illegal activities around your homes without letting other people know.
Security systems like surveillance cameras aren't a one-way street. Although these cover a lot of things, getting what best fits your situation is a smarter decision.