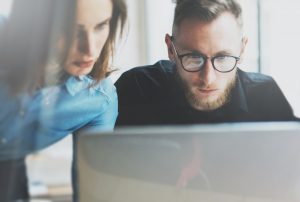 If you built your small business a couple of years back, you probably purchased the usual office suite to help with simple business tasks. It probably featured a spreadsheet application, word processor, presentation tool, and perhaps a database application as well. You then set up all of these to fit your business needs — document templates, spreadsheets for invoices, and mockup presentations.
An office suite back then didn't offer accounting tools, so you probably bought a separate one, as well as any other special software. While this worked out pretty well, there were issues.
The Problem with Office Suites of the Past
Office suites of the past were developed for all businesses. You probably paid for features you didn't need. They were updated every 18 months or yearly, so you'll just have to wait for upgrades. IT companies offering insights and trends, such as CIO, were hard to find then. Plus, it took some time to resolve bugs.
And although connections or compatibility between software programs were fairly hassle-free, connecting a separate application, like your accounting software, for example, was undoubtedly troublesome, if at all possible.
Office software solutions also didn't come cheap, especially from big name brands. Moreover, they were typically sold per license, so you would've paid for each license you needed. Luckily for all business owners out there, you don't have to put up with these issues anymore.
Office Suites Today
Yes, office software solutions are still widely available today, and many businesses still use them, especially larger businesses with in-house IT specialists capable of configuring them to suit the needs of the company. ITfactory.ca and other tech stores even offer software download these days. This means no more waiting around for the item to be shipped.
The rise of individual desktop applications provided even small businesses plenty of options. Nowadays, you don't have to purchase a complete package only to utilize some of its features. Rather, you can purchase individual software you'll really use, and at a more economical price.
That's good for your business and great for your bank account.