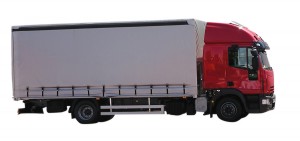 Trucks pack quite a lot of power under their hoods. Because of this, it should come as no surprise that they are a popular choice among drivers for off-road driving as well as other heavy duty purposes.
Not only are they good for recreational purposes, they also perform extremely well for work purposes. While they can command rather steep prices because of their functionality, you can choose to buy used ones if you have monetary constraints.
Pickles.com.au states that used vehicles and trucks are worth investing in. You get tried and tested off-road machines. They work just as well, and pack just as much rev in their motor. They are also broken-in and you will have a gauge of their capabilities. The prices of pickup trucks vary widely, depending on make and model. In addition, it also changes with how much mileage is under it.
Do not let the shiny stuff distract you from what is important. Listed below are a few key things to consider when buying a used pickup truck:
Fuel Economy
There is more to making choices than simply going with what looks best; you need to think long-term. When buying any vehicle, always make it a point to check their fuel efficiency score. You will be able to save considerable amounts of money if your truck performs well without guzzling too much petrol.
Safety features
While a truck's fuel performance is an important part of the decision, you need to consider its safety features, too. Buying a truck usually connotes driving through rough terrain, so it is important not to skip its safety features.
Engine Condition
Look under the hood. The engine is the most important part of any vehicle and most of what you are paying for. It defeats the purpose if you spend a fortune fixing up an old car that is worse for wear, because buyers usually target second-hand vehicles for their lower price tag.
Buying used vehicles does not necessarily mean settling for subpar quality. Keep these tips in mind to find the perfect truck for you.