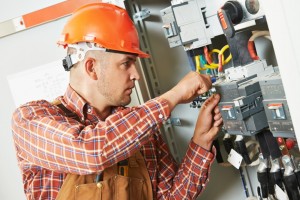 In the fast-paced grind of industrial plants today, electrical engineers are the professionals that make sure everything keeps working without a hitch. They are the prized commodities who are essentially custodians of the plant, handling installations, operations, maintenance and repair on a daily basis.
They are an important cog in the industrial machine of any facility: office, plant, and whatnot. To ensure that their work is constantly effective and satisfactory, there are three things they must always keep in mind.
Plant Operations
The first thing the engineer should keep his head about are the plant operations. As the on-site engineer, it is his responsibility to make sure the plant works at peak efficiency 'round the clock. This means attending to facilities, equipment and other machinery that require his constant care. His duties can have him supervising installation of new equipment, to which his knowledge of the underlying electrical power grid will be called on. An important part of his duties is electrical maintenance. Conducting regular maintenance ensures the safety of the plant's personnel and material assets. It optimizes all plant equipment to function efficiently, saving the company a lot in the long run.
Equipment and Tools
An engineer is only as good as the tools he has with him. This being said, the second component that should make the plant engineer's everyday consideration is the arsenal of trade tools he has with him. When attending to the electrical infrastructure, he must have the necessary implements. A full tool kit enables him to perform his functions. Live circuit tracers can help him pinpoint the source of electrical breakdowns, whereby he can then proceed to apply the necessary solution with the help of other tools. A well-equipped engineer is an effective engineer.
Safety
In all denominations of the engineering field, safety is always a paramount concern. Engineers attend to a lot of machinery in their duties, and part of their responsibilities is to ensure that the human interaction with these machines is safe. In the case of electrical engineers, they have to minimize – if not completely stamp out – electrical hazards. People working the plant should be safe from hazards such as electric shocks, electric fires and the like. An accident-free workplace is an efficient workplace.
Electrical engineers can be regarded as the technical custodians of any industrial property. Theirs is not an easy profession.