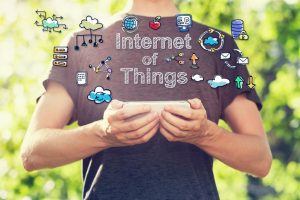 The Internet of Things (IoT) is in the middle of an explosion.
More connected devices are proliferating, and according to a recent Gartner survey, IoT is already occurring in nearly 30% if enterprises. About 14% said they would apply it this year, while 64% said they plan to use some form of it in the future. In 2020, its true mainstream penetration will occur.
With the IoT explosion, however, there is not enough talent with the right skills to manage and execute IoT projects. This means IT professionals and prospective IT workers better prepare and acquire the skills they need, especially in a world where the IoT is becoming increasingly dominant.
Here are some of those skills:
Information Security
The increased exposure of data is a major barrier to IoT development. This means that IT professionals with information security knowledge and skills will be even more in demand, as the flood of IP-enabled devices increases web complexity.
CertBlaster agrees that IT cyber security pros with skills in vulnerability assessment, PKI security, wireless network security, and ethical hacking are especially sought-after.
Big Data Knowledge
IoT has significantly increased the amount of data organizations have to analyze. They need to simultaneously filter out redundant data and protect as well, which requires highly efficient software and protocols.
With that, it seems there will be a strong demand for back-end IT pros who can collect, organize, and analyze the disparate sources of big data.
Hardware Engineering
The IoT requires next-generation connected devices, which then require both software and electrical engineering expertise.
This means, therefore, that electrical engineers are sought-after to help with embedded device development. Hardware professionals who can install connectivity solutions like Wi-Fi will be in demand as well. Other valuable hardware skills include AutoCAD drafting and MEMS engineering.
It looks like the Internet of Things is the revolution many field experts have predicted. And now is the time to learn the skills listed above, so you can finally achieve a big boost in your career. It may take a lot of dedication, but the results will be worth it.