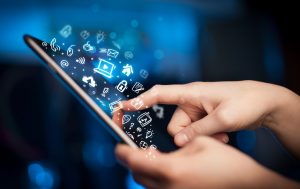 The Central Market (Phsar Thmey) in Phnom Penh is a building unlike any other. It is culturally and historically relevant to the city and is a top destination for locals and tourists alike. What exactly makes Central Market so special, though?
From Exotic Souvenirs to Electronics
The market hosts an impressive variety of fresh and dry goods. Stores sell traditional Khmer clothing, jewelry, art pieces, and fresh produce from around the country. Foreign tourists love Central Market in particular because it has a great selection of exotic souvenirs.
Locals also shop for gadgets in the Central Market because of its array of electronic shops. Sokly Phone Shop Asia, in particular, is one of the preferred Samsung phone shops in Cambodia and you can find it in the market area.Jio's Rs. 500 4G VoLTE Feature Phone
Eighty Years Strong
The Central Market is part of Phnom Penh's history. Built in 1937, the place has been a center of commerce for 80 years. It also expanded Phnom Penh's area, which only consisted of Riverside and Norodom Boulevard before its construction. There are some who even claim that it was the biggest market in Asia at the time.
A True Phnom Penh Landmark
This vibrant, stunning, and ochre-colored building makes its mark as one of the city landscape's defining features both to locals and visitors. The building's architecture is Art Deco, which is a style of visual arts characterized by geometric shapes, streamlined forms, and the then-modern technology. During Art Deco's peak in the 20s and 30s, it represented luxury, glamor, and technological progress.
The Central Market's design is no longer innovative, but its classic lines make it a true Phnom Penh Landmark.
Phnom Penh's Central Market isn't just a place of business for locals and foreigners. It is also historically and culturally vital to the city and country as a whole.