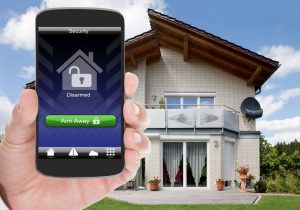 It's always better to be prepared. Be it at home or on the road, there's always the possibility of danger. Keeping your home safe, whether you are there or not, is vital to providing a secure haven for you and your family. But is a home security system the help you need or just extra cash down the drain?
Protect Yourself
It is better to be safe than sorry. A home alarm system may cost you a pretty penny but if you get burglarized, you stand to lose more than the cost of such a system. No city or state is safe from crime, whether you live in Houston or Denver, there is always that risk. You don't want to be part of a crime statistic. Home security is just like insurance: you need to buy it before you need it otherwise you'll only be left with regret.
What's in the system?
Typically, your home security system comes with a central control panel that operates everything: motion sensors and entry point sensors, an expert from North Star Home explains. Depending on how much you spend, the system may also come with security cameras. A high-decibel alarm system is optional, but yard and window stickers that indicate that the house is protected are necessary. This alone can sometimes be enough of a deterrent for most burglars.
Monitoring
Do-it-yourself security systems only have you monitoring it. Depending on what type of equipment you use, you can set it up so that you get a text message or an e-mail whenever you get a security breach, after which it is up to you to notify the authorities about it. Some systems include having a professional monitoring company covering your home. If there is a breach, they will know and inform you or contact emergency assistance should it be necessary.
Is It Worth the Risk?
Ultimately, it will depend on who and what you are trying to protect. Decide according to your needs and budget to see if getting a security system is for you.