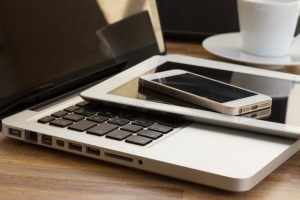 (SIP) Trunking is becoming increasingly popular across the globe. As a matter of fact, the SIP Trunking market is projected to grow and hit more than $9 billion by 2019, according to the research by Infonetics. Most of the current service users are large companies and multi-branch businesses. But, Infonectics researchers, as well as SIP Trunking providers, expect small businesses to jump on the bandwagon, as well. After all, these SIP services promise big benefits to small, local businesses.
Significant Cost Savings
Simply replacing a T1 line with a SIP trunk leads to significant cost savings, as illustrated by SIP.US. Conventional phone lines such as T1s and PRIs are often sold in chunks of eight to 24 channels so that they can receive or send simultaneous calls. Many smaller offices, however, only deal with a few phone sessions in a day, wasting the remaining capacity of an eight-channel line. With SIP services, you can purchase trunks, one at a time. You don't have to pay for more than you need.
Unique Fundamental Functions
Other than being more affordable, SIP Trunk services provide fundamental functions that traditional lines cannot give. These include:
Device Flexibility
SIP can determine the kind of device the end user is employing, as well as the type of communication that this device supports, thus it can set up the call appropriately. For instance, one user wants to initiate a video call with two other users, but one of the said callers is using a device that only supports voice. SIP will proceed to start a video call for the two participants that can handle it and include the other user in the session through a voice call.
User Availability
SIP enables users in the entire Unified Communications (UC) to inform the system whether they are available at any given time. This results in a clearer communication between members of a small yet busy organization.
Call Management
SIP can manage every call in the system, performing tasks such as call transfers, modifications (for instance, converting voice call to video call), or termination. With SIP, small businesses can have optimized communication processes.
With these significant benefits, small businesses can deploy advanced communication processes without worrying about the costs—one thing that can help them grow and be at par with their bigger competitors.