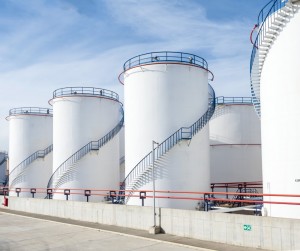 In farmlands, the state of their industrial water storage tank is something most takes for granted. While most water tanks have the ample specifications and features that ensure the safety and usability of the water they store, there are a number of factors that can potentially compromise its water quality.
Corrosion and adverse shifting temperatures are chief among these factors, and the effect they have on the water quality within the storage tanks can be potentially disastrous not only for the crops, but also for human consumption.
In most states, general inspections of water tanks are often a five year thing. This, however, doesn't mean that regular inspection isn't necessary. The API-653 inspection is very important to ensure that the water tank complies with state regulatory requirements, as well as ensure the tanks longevity.
API-653 Inspection
Nearly all states, including Colorado, require periodic API-653 inspections to ensure that the water tank storage is up to industry standards. This is different from the usual five-year inspection generally done as it involves a more extensive inspection that goes beyond visual examination. Settlement surveys and tests are usually a part of this routine, along with a full inspection and identification of problem areas in the water tank itself.
The API-653 inspection also involves reconstruction, and usually comes after a recommendation of the surveyor itself if the problem area within the tank is beyond acceptable levels. Structural damage is surprisingly a common problem in many farmlands and industrial areas, mostly because owners fail to realize that water itself can be very debilitating to the tank, even if it is made of concrete. In these cases, a full-blown reconstruction of the tank is the only solution to ensure the tanks remain well within industry standards.
Once a Month or a Five Year Thing?
Ultimately, the question whether an inspection should be done once a month or a five year thing doesn't have a direct answer. While the five-year inspection is still necessary, it doesn't mean that it's the only inspection necessary for the water tank storage.
Undergoing API-653 inspection once a month isn't just an auxiliary inspection to ensure the tank is up to industry standards; it's a necessity, as owners will be able to determine potential problem areas in their tanks, and address them before they become more costly problems in the future.