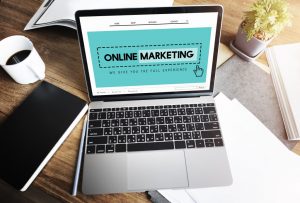 A digital marketing agency in Singapore mentioned that some campaigns are more effective than others. Singtel Media says this is why you should try learning from the successful ones to improve your reach, allocate resources efficiently and convert at a higher rate.
Here are some marketing campaigns worth emulating for your next strategic planning.
Vote Leave: Take Control
One of the most effective campaigns in the past year is Vote Leave, which resulted in the UK leaving the EU. Against all the odds Brexit won by a slim margin of 52% to 48%, this occurred despite the remain group having former US President Obama, for Prime Minister David Cameron and other global leaders on its side.
Brexit campaigners succeeded in the upset by tapping into concerns such as immigration, sovereignty and money. They touched a nerve and elicited emotional responses from specific audiences that related to their message.
Tango Squads
Adidas is already a famous brand with many excellent campaigns throughout its history; however, it continues to deliver its message. The emergence of apps like WeChat, Facebook Messenger and WhatsApp, made the company value mentions of their brand through these applications. The company connected with various communities through these apps one of which is football fanatics. They leveraged this group to create content and use them as online influencers for their Tango Squad campaign.
Tell a Story
TOMS Shoes understand the importance of telling a good story because these reveal what a company stands for and what it can provide its market. A narrative is influential when it comes to conveying your message because it elicits a particular emotion and response from those who read and/or see it. The brand used this approach in their; donate a pair whenever a customer purchases one. Their 'One Day Without Shoes' campaign encouraged their market to go barefoot to raise awareness for education and health.
These are some marketing examples worth emulation; identify points that you can use and implement for your own strategies. Learn from these to improve your reach, connect with your audience and convert better.