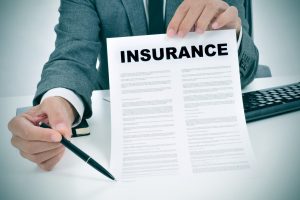 A lot of organizations nowadays, whether in the public or private sector, require the contractors and vendors they work with to issue a certificate of insurance (COI). This document serves as a proof they satisfy all mandatory coverage depending on agreed upon contract insurance provisions. Its primary role is to boost risk management, as they have to track the contractors' or the vendors' insurance coverage.
And because monitoring and tracking these documents can be quite a feat, especially when your business works with so many other third parties, you can expect to face numerous challenges. Regardless of how talented and experienced your COI managers are, you shouldn't disregard the possibility of risks that can lead to errors and losses.
Tracking and managing made easier
Smart and savvy business owners know how severe the consequences of improper management of Certificate of Insurance documents. This is the main reason they utilize certificate of insurance tracking software. With the use of a high-quality program, tracking and managing each COI they have lifts much of the burden off of contract managers.
Certificate of Insurance tracking programs contribute significantly to the streamlining of the processes related to these tasks. In addition, they also function as a risk-minimizer, as they keep vendor records up to date. This is one of the most often overlooked components of loss control and risk management practices, so make it easier for your contract managers and have them use such a program.
Preventing liabilities and ensuring compliance
Top of the line COI trackers usually come with comprehensive reporting capabilities that deliver thorough and in-depth documentation needed by a business' insurance provider. Creating analyses based on important elements, including location, vendor, and/or project is another speciality of these programs.
Have a liability-free and insurance compliant business without the hassle of manual document organisation. Invest in this kind of software now.