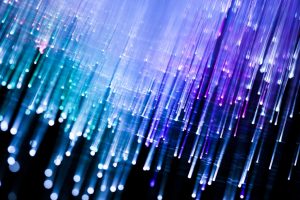 A fast Internet connection is important for any type of business. It enables you to communicate and share files immediately with your team or with your clients. Quick Copper Communications, a communications service provider, backs this up by saying that a stable network keeps Internet users satisfied and happy.
Switching to fiber optic Internet for your business's networking needs then, can enhance efficiency. It will enable your team to work better for your clients.
Faster Internet Speed for Better Productivity
In general, fiber optic Internet speeds may vary depending on your connection, but it is undeniably faster than the usual broadband speeds. The fiber optic wires the technology uses allows for data transmission at high speeds for a long distance.
Fortunately, network providers make it available to many business owners in the United States.
Switching to fiber optic may just be what your business needs to boost employee productivity. Its connectivity speed encourages your team to do more by cutting down the waiting time due to a slow Internet connection.
High Bandwidth Availability for Improved User Activity
Fiber broadband is currently the fastest Internet speed available. It enables your team to share and transfer data seamlessly — no matter the size or number of files. In fact, it can work for up to a 1 gigabit per second, making it a hundred times faster than copper wire connection.
Therefore, the bandwidth availability of fiber optics lets your employees engage in improved user activities. For example, it enables immediate file sharing and HD video streaming. It also improves cloud applications.
Stable Connection for Constant Communication
Video conferencing and teleconferencing are important tools for the marketing and sales of any business. As such, it is noteworthy that fiber optic Internet supports the said tools with a stable connection.
Fiber optics paves the way for stable video conferences and teleconferences with your clients, effectively cutting down the cost of business travel. Moreover, it lets you communicate better with your clients. You gain their trust and, at the same time, have a better understanding of what they need.
Better productivity, improved user activity, and constant communication are some of the things that fiber optic Internet can do for you. Consider upgrading to it for the benefit of your entire business.