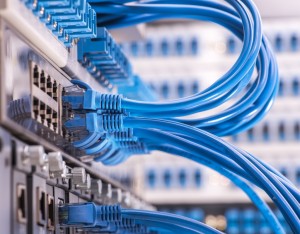 The Internet has truly revolutionised modern living. Whether you care to admit it or not, a great portion of your life has been made easier by the Internet. Unfortunately, not everyone has access to this technological innovation. And what if you were in the middle of the Sahara or even in the Amazon? Is it at all possible to connect to the Internet?
VSATs
Singtelteleport.com says with Very Small Aperture Terminals (VSAT) systems, it is. Technically, wherever IP communications are deemed impossible, satellite Internet communications is the answer. All you need are a few gadgets and you can be connected to the Internet at lightning speeds regardless of the size of your data transmission.
How Does It Work?
You need a VSAT dish to communicate with the satellites orbiting the Earth, as well as a VSAT modem to transfer communicated data onto your device. When you use the Internet, data is transmitted from your Internet device to the VSAT modem and onto the VSAT dish, which converts the digital signal into an RF signal.
This gets sent to the orbiting satellite at 186,000 miles per second where it is bounced onto a VSAT teleport and NOC or network operations centre. This accesses the website that you are seeking to open. And the whole process is reversed until you can open the website on your Internet device.
Going through the process would seem like an eternity. However, the whole process only occurs in less than 700 milliseconds. This is how lightning quick VSATs systems are.
Why You Should Use VSAT Systems
There are many reasons to use VSAT for all your Internet needs. However, to sum it all up, speed and connectivity, regardless of location, are simply the most important reasons. Nonetheless, here are the most common benefits of VSAT technology.
Global coverage wherever you are around the world, which allows for absolute freedom of movement and the real definition of Internet mobility
Lightning speed Internet access regardless of the size or bulk of data being transmitted or requested
Cost effective solution, as there is no need for expensive Internet cables and other infrastructure
Easy setup especially for transportable and mobile VSAT solutions
Network reliability because of the significantly fewer components in the whole VSAT system.
VSAT technology shows the idea of Internet mobility. For the digital road warrior, getting and staying Internet-connected wherever you are is simply what the Internet is all about.